client info / affiliation
Campaign against the illegalization of naturally grown CBD
​​​​​​​
☒ visual identity

(campaign visuals, typography, color schemes)
☒ web design

(wordpress, based on avada)
☒ campaign material

(brochures, poster, press material, sticker, give-aways, ...)
☒ social media grid and single post templates + content creation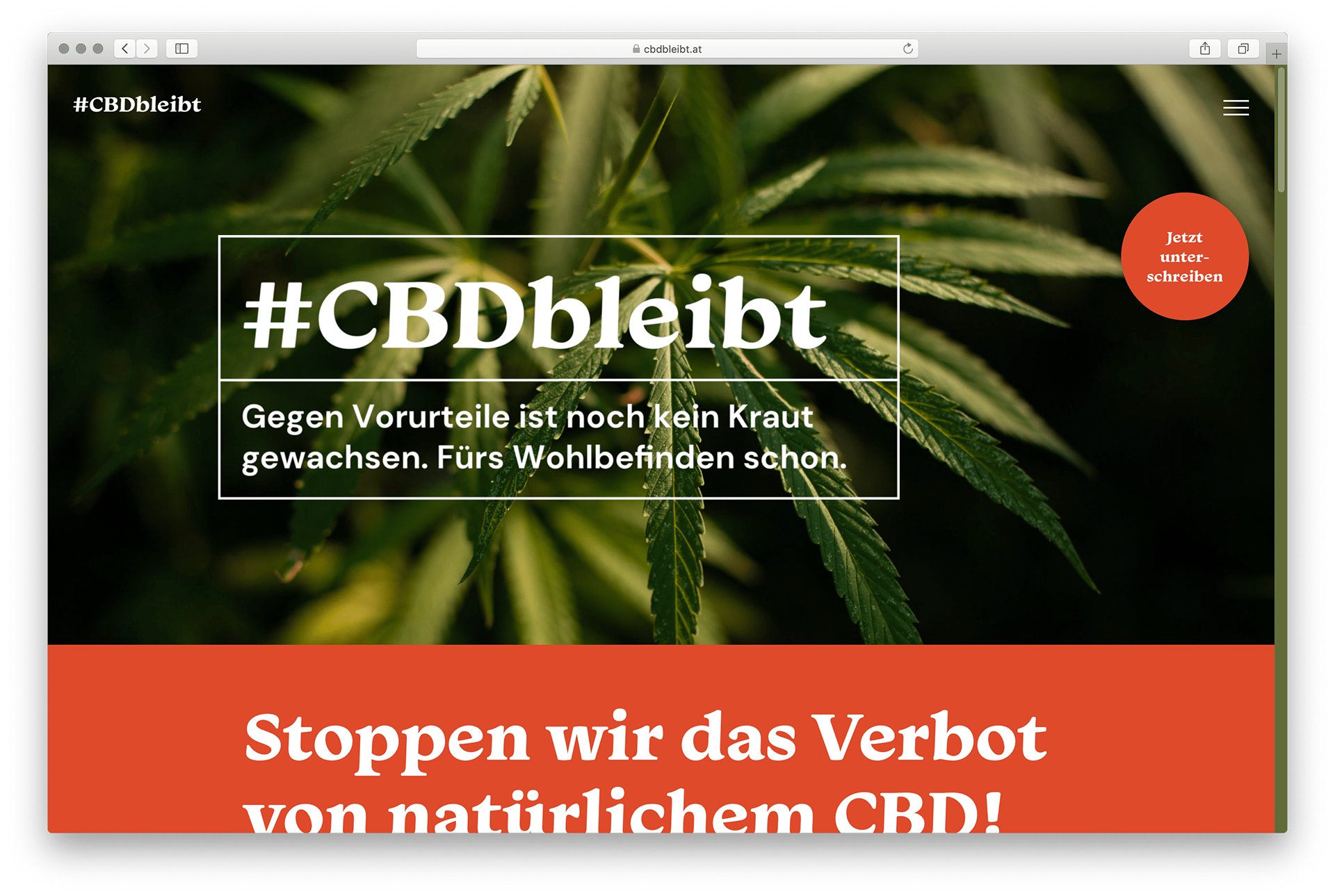 CBD has growing popularity among the Austrian population: according to a recent study* 78% are in favor for an unrestricted access to CBD and CBD-related products like oils and tees. CBD can help with nausea, stress and pain and has been used for medical reasons for thousands of years. 
Despite CBD not having any psychoactive effects (aka you will not get high), the EU wants to limit access to naturally grown CBD and is threatening to illegalize CBD from natural resources. This poses a huge threat to Austrian farmers—hemp production and manufacturing of CBD-related products is a growing economic factor and accounts for 1.500 jobs. The campaign #CBDbleibt raises awareness for the upcoming events in the EU decision making processes and startet a 
petition to convince the Austrian government to take a stand against the illegalization and to provide a legal framework for CBD in Austria.
*SOURCE: Befragung zur Bekanntheit & Nutzung von CBD, Studiennummer 6267, INTEGRAL Markt- und Meinungsforschung, Juli 2019